Doggy Daycare
Franchising FAQ
Click on the questions to expand the answers.
How do I find out if I qualify?
Take our 1-minute 
franchise quiz.
In addition to business management skills and a strong organizational culture fit, we look for liquid capital of $200,000 available and a net worth of $500,000. You can also call 720.824.5141.
How much does it cost to open a Hounds Town USA dog daycare franchise?
The average initial financial investment to open a Hounds Town USA pet franchise is between $457,200 – $771,900. This is significantly lower (40%) than other major doggy daycare franchise companies.
How do you keep your build-out costs so low compared to other doggie daycare franchises?
Most other systems are so expensive for three reasons: 
1) They are building more intricate retail and product displays
They are making Dog Franchise Owners use prefabricated kennels and other structures that cost thousands of dollars each, and
3) The franchise is charging a significant fee for the initial build-out. We do not do any of these things. 
The materials we use, coupled with the basic layout and minimal build-out requirements, make it very cost-effective. For example, we do not require Dog Franchise Owners to use prefabricated kennels that cost thousands of dollars each; instead, they are built using 2x4s, PVC, and materials found at Home Depot, for much less cost. Our fencing system for playgroups is also built using PVC.
How much money can I make?
In 2022, our Average Gross Profit for locations open 5 years or more was $905,531* with an Average Net Operating Income of $438,133*!
Complete our 1-minute franchise quizHERE. Afterward, if you qualify to move forward in the process, you will get access to our Franchise Disclosure Document (FDD)***, which contains detailed financial statements and the performance of our Dog Daycare Franchise Owners.
*Refer to 2023 Franchise Disclosure Document-Item 19 Table 5c.
How much is the Hounds Town USA dog daycare franchise fee?
$49,000 for a single unit, which is included in the total initial financial investment range. We also offer discounted multi-unit franchise fees to select candidates.
How do I find real estate for my new Hounds Town USA pet franchise location?
Once you've got your location, our construction team will get started with a design layout and our founder, Mike, will do a final walkthrough of the site to make sure you're set up to succeed right out of the gate. Once you've got your location, our construction team will get started with a design layout. Our founder, Mike, will do a final walkthrough of the site to make sure you're set up to succeed right out of the gate.
What kind of franchise owner support is provided?
Real estate selection
Construction
Initial training
Ongoing operational support
Marketing support
Accounting and financial coaching
Annual meetings
Periodic site visits
Learn more about our Franchise Support Team HERE.
How involved do I need to be in the day-to-day operations of running a Hounds Town dog daycare and pet boarding franchise location?
Our Franchise Owners can be involved in daily operations as much or as little as they want! We offer business models for both Owner/Operator and Semi-Absentee Franchise Owners. Some of our Dog Daycare Franchise Owners are more interested in working on the business vs. in the business and prefer to concentrate on growing their empire while trusted management staff handles the day-to-day stuff.
Additionally, a number of our Dog Daycare Franchise Owners continue to work at their full-time careers after investing in a Hounds Town pet franchise. Our Semi-Absentee franchise business model gives these individuals the ability to pursue their passions and maintain a healthy work-life balance while successfully overseeing their financial investment.
It typically takes new Franchise Owners about 6-12 months to get a General Manager up and running, and then they can scale back to a Semi-Absentee Role. Semi-Absentee Franchise Owners typically work about 2-3 hours per day remotely and are required to hire a General Manager to handle daily operations at their Hounds Town doggie daycare franchise location.
Where do Hounds Town pet franchise locations find the most success?
For 20 years, we have developed a blueprint for doggie daycare business success based on store layout and location.
Hounds Town dog daycare and pet boarding franchises thrive in industrial, light industrial, or commercial areas within 5-7 minutes of main roadways. Our core customer demographics are people traveling toward city centers to go to work and dropping their dogs off on the way.
What is the percentage breakdown for the doggie daycare/overnight boarding/grooming/retail/pet taxi revenue streams?
This varies per pet franchise location, but typically dog daycare is the top revenue generator at about 45%, followed closely by overnight pet boarding. Dog grooming, retail, and pet taxi make up the remainder of the revenue; the percentage of revenue for these pet care services varies by each pet franchise location.
How is the Hounds Town dog daycare franchise able to allow all ages, sizes, and breeds of dogs and still ensure that they won't have issues with other dogs?
We do not discriminate against new dog customers based on age, breed, or ability. However, we do require a quick canine temperament test before grouping dogs into doggie daycare packs in order to match them with dogs of similar sizes and activity levels and to ensure they will not have aggression issues with other dogs.
Our founder, Mike Gould, is a canine behavior expert, one of the founding members of NYPD's K-9 program, and has more than 40 years of experience, honing an approach that is deeply rooted in his understanding of dog psychology and pet behavior.
What is the monthly spending recommendation for digital marketing (Google, Facebook, etc.)?
1-12 months: $3000
13-36 months: $2500
37+ months: $1500
How long will it take to get my first dog daycare business open?
There are a number of variables here, including the type of store, the length of the lease negotiation process and permitting processes, but on average it takes about 9-12 months from the date the pet franchise is awarded to when the doors first open.
How many employees will I need to run my dog boarding location?
The simplicity of the Hounds Town dog daycare business model allows most Franchise Owners to operate their location with an average of 6-8 staff members total (3-4 per shift).
Each shift consists of 1 shift leader and 1-2 kennel attendants. We aim for a 15:1 dog-to-human ratio so we can staff appropriately and keep payroll low.
Do I need prior experience with dogs?
You do not. We are the best in the biz when it comes to dog behavioral training. We have almost 40 years of experience, and our founder Mike is a true dog behavior pioneer.
Our Dog Daycare Franchise Owners reap the benefits of this experience with in-depth training, where you will learn all you need to know about working with dogs and running your dog daycare business successfully.
What skill sets or traits do I need to own a Hounds Town USA doggy daycare franchise?
The pet franchise business model helps people of all kinds of backgrounds be successful! You don't need a heavy business background or a background in dog training. But we find the most successful Pet Franchise Owners:
Love to have fun and don't take themselves too seriously
Do have at least some kind of background in sales or management
Enjoy interacting with people every day
Are passionate about making an impact on their local community
I don't know anything about construction. How does the construction process go?
Our construction manager starts by doing a CAD design layout specific to your facility and then hires a contractor and architect. The construction manager oversees the project and visits the location 5 times during different phases of the build-out to ensure quality control and to make sure our timeline is being met.
How much marketing experience do I need?
You don't need to know anything about marketing to own a Hounds Town dog daycare and pet boarding franchise. Our marketing team will work with you to implement effective marketing strategies and cutting-edge technologies that start right when you sign a lease. This includes doing all the initial setup of your social media pages, as well as ongoing Franchise Owner support for digital marketing and branded content.
Do I need dog training or handling experience?
No. The Hounds Town USA pet franchise corporate team will teach you and your staff everything you need to know about caring for and understanding dogs, including performing a dog temperament evaluation, reading a dog's body language, and grouping dogs into packs.
Our proprietary methods developed by canine expert and Hounds Town USA Dog Daycare Franchises Founder Mike Gould provide Franchise Owners the necessary tools and skills so dogs can play in a safe and natural pack environment.
I have never run a business before, will that be a challenge?
Not with the training and Franchise Owner support you'll receive from us! At Hounds Town we strive to keep everything very simple.
Our pet franchise business model is driven by processes and methods that we've perfected over 20 years of running a doggie daycare and overnight pet boarding facility, combined with Mike's 40-plus years of canine management experience. We will teach you everything you need to know to successfully open your Hounds Town dog daycare business. When YOU succeed, WE succeed!
What will my average workday look like?
This depends on whether you choose to be actively involved in the dog boarding business: Actively running it yourself, or operating more as a semi-absentee Franchise Owner. Here's how both work:
You will usually be present at the store 6-9 hours per day initially. You will be interacting with customers, using the POS system and overseeing your staff, who will be taking care of all dog needs such as grouping, feeding and grooming.
As a Semi-Absentee Dog Day Care Franchise Owner, you will be responsible for overseeing the daily operations of the business. You will hire and manage staff, schedule employees, manage payroll, oversee marketing social media and order supplies, but will not necessarily be at the location every day to accomplish these tasks.
How does your marketing team help Franchise Owners attract new customers?
For starters, we have national franchise brand recognition and a great reputation — a huge advantage of opening a franchise vs. your own small business.
Our dedicated Brand Director, Corey Packer, works with Franchise Owners to set up and run all social media pages so customers have up-to-the-minute information on their favorite Hounds Town doggy day care franchise location. Corey also assists Franchise Owners with generating new business and retaining existing customers through the following channels:
Brand awareness marketing campaign 6 months prior to opening
Using paid ads, local and organic search engine optimization (SEO), and local advertising in your community
Creating branded content daily
Overseeing public relations
Hosting dog-related content from our podcast, Dish on Dogs
How has COVID-19 impacted business at existing Hounds Town dog daycare franchise locations?
Hounds Town USA doggy daycare franchise is thriving right now! We are happy to report that we have been busier than ever and that COVID-19 hasn't slowed us down one bit. Current Hounds Town dog boarding franchise locations are at capacity, with customers on a waiting list for an available spot for their dogs. We even opened two brand new dog boarding franchise locations during the height of the pandemic, both of which opened to more new customers than any other doggie daycare franchise location in Hounds Town history!
This overwhelming demand is for a few reasons:
1.) Many people adopted puppies during COVID-19
2.) The work-from-home culture that many of our customers had to adopt following the COVID-19 shutdowns has shed light on how much exercise and attention dogs need during the day. For customers who are having a hard time getting work done with their fur kids at home, Hounds Town dog daycare is a perfect solution!
Do I need to be a dog fanatic to own a Hounds Town USA doggie daycare franchise?
While having a passion for dogs certainly doesn't hurt, you do not necessarily need to be "dog obsessed" to be a successful Hounds Town Dog Daycare Franchise Owner. If you choose to invest on a Semi-Absentee Franchise Ownership basis, you'll have a General Manager in the facility running the day-to-day operations, so you will rarely ever even need to step foot in the building! It is more important that you have a strong business acumen and leadership capabilities, and will follow our proven methods.
How can I be sure my dog daycare franchise territory is protected against another Hounds Town pet franchise being built in the same geographic region?
Our franchise territory protection agreement encompasses a minimum of 150,000 people for one territory. If you choose to invest in multiple pet franchise units, we will increase that territory protection for you depending on the number of franchise units you purchase. This will be determined by our Executive Team.
How are Hounds Town USA dog daycare and pet boarding franchise locations set up?
Our pet franchise locations are typically between 4,000-7,000 square feet. We find that spending money on marketing rather than commercial real estate has had the greatest impact on our Franchise Owners' bottom line. For this reason, we prescribe minimal buildout for our town-themed facilities. Our pet franchise locations include a reception area, office space, play areas, dog grooming space, pet boarding houses, and 6-8 luxury suites.
The town-themed facades are also fun, recognizable, and add to the warm feeling of Hounds Town USA (compared to cold, unappealing kennels).
Do you require an outdoor space? If so, how large is the outdoor space?
While an outdoor space is preferred, it is not required. We do have one dog daycare franchise location that does not have an outdoor space. Our outdoor space ranges depending on location — it can be anywhere from 200 square feet to over 2,000 square feet.
I am passionate about the welfare of animals, especially dogs, and want to use my business as a platform for advocacy and awareness in my local community. Will the Hounds Town pet franchise allow me to achieve this goal?
Absolutely! We are committed to helping dogs live their best lives, and we welcome Dog Franchise Owners who share our passion for advocating for animal rights in their communities. Our non-profit organization, Hounds Town Charities, helps raise money and drive adoption for local shelters.
Our Fresh Air Fund sponsors shelter pets in a free, open environment where they can run and play to their hearts' content. We are always looking for like-minded people who can help us bring awareness to pet welfare issues in their neighborhoods.
Other than doggy daycare, overnight dog boarding, pet grooming, and a pet taxi, are there any additional revenue streams I can add to my Hounds Town pet franchise location?
In addition to our standard pet care services available at every Hounds Town, Pet Franchise Owners also have the option to add veterinary services, cat care, expanded retail, educational classes and mobile pet grooming to their pet franchise location, ensuring each Franchise Owner is satisfied with the revenue they are earning.
What are the backgrounds of some of your most successful dog daycare Franchise Owners?
Our Dog Daycare Franchise Owners come from all different backgrounds and some of them were even previous Hounds Town USA customers!
Examples: medical sales representatives, hotels/hospitality/restaurant industry workers, animal health workers, nurses, corporate sales/finance, firefighters, EMTs, veterans, pilots, elementary school teachers, social workers, and attorneys just to name a few!
What do your dog temperament evaluations look like?
The evaluation process sounds like a big grandiose affair, but it's actually pretty simple. A trained member of the staff will introduce the customer's dog to one of our resident dogs to ensure he/she is ready to play and a good fit for our interactive environment. These evaluations are done at no cost and scheduled in 30-minute time slots (but this usually takes less than a minute). We just want to ensure the dog doesn't show any overt signs of aggression. This is all taught during training. Example video. 
How many dogs can a typical Hounds Town USA dog daycare franchise location handle?
This depends on the size of the dog daycare franchise location as well as the size of the dogs (100 chihuahuas are not the same as 100 german shepherds!) The average is between 75-110 dogs, all things considered.
How many dogs that get temperament evaluations become Hounds Town customers?
96%! This is why new dog temperament evaluations are so important.
What is the difference between Hounds Town USA doggie daycare franchise and mom-and-pop doggie daycares?
Here at Hounds Town USA pet franchise, we have unrivaled canine expertise that was created by our Founder Michael S. Gould. Michael has almost 40 years of direct canine experience that he passes along to all new Hounds Town USA dog daycare Franchise Owners. By joining Hounds Town USA you will be provided training and a proven pet franchise business model that is easy to replicate across the United States. This expertise is evident at each Hounds Town USA dog daycare franchise location in how we've modeled our concept after childcare solutions rather than other doggie daycare options.
What are your staffed hours?
We have employees on location from about 6 or 7 a.m. to about 7 or 8 p.m. Hours are different on Sundays because we are open from 11 a.m. to 1 p.m. for pick up and drop off. We need two people on staff at all times.
We close daily from 12 p.m. to 2 p.m. for a shift change and to save on unnecessary labor costs. We do not require employees to be there overnight as the dogs are sleeping and we have security cameras. It is just unnecessary.
Do you have to have someone be at the doggie daycare facility at night to watch the dogs sleeping?
No, we don't have people sleep at the dog daycare facility to watch the dogs that are staying overnight. The reason behind that is dogs are like humans in the fact that they have sleeping habits and if a human is checking on them every so often it will disrupt their sleeping habits and not get a good night's sleep which dogs do need.
Complete our 1-minute quiz to get access to:



Our Franchise Development Director to personally guide you through our Education Process and answer any questions you have about owning a Hounds Town USA Doggy Daycare Franchise.
Our Franchise Disclosure Document: 40 pages of the important stuff!
More Detailed Financial Reporting including historical sales performance of all our dog franchise locations.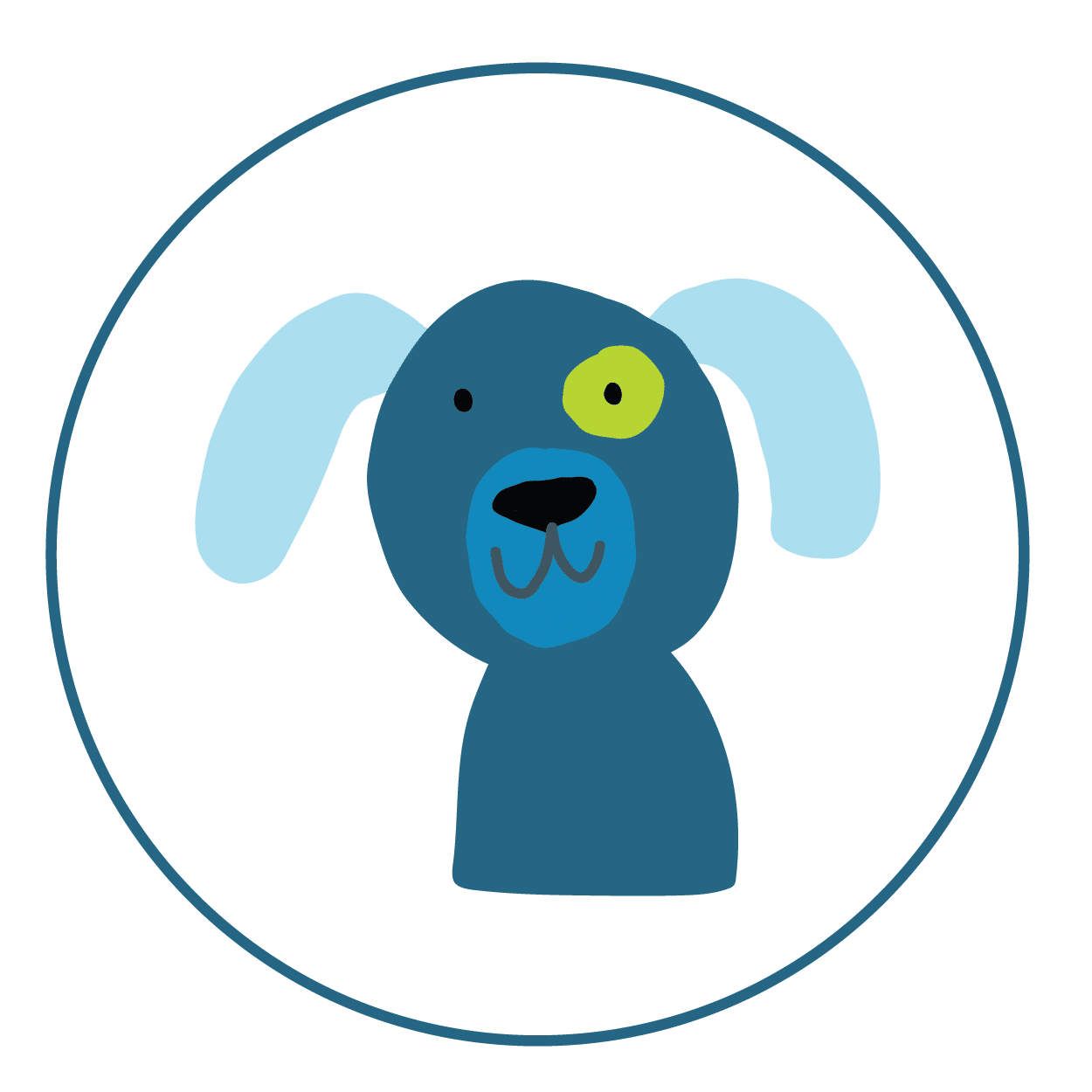 The Hounds Town Doggy Daycare Franchise Owners! You'll be able to hear directly from Dog Daycare Franchise Owners about how they decided to invest in their own Hounds Town USA pet franchise locations.
Once we've reviewed your quiz results, we will be in touch immediately after to start unlocking the steps above!